29.01.2018 - I will go live today – in about an hour!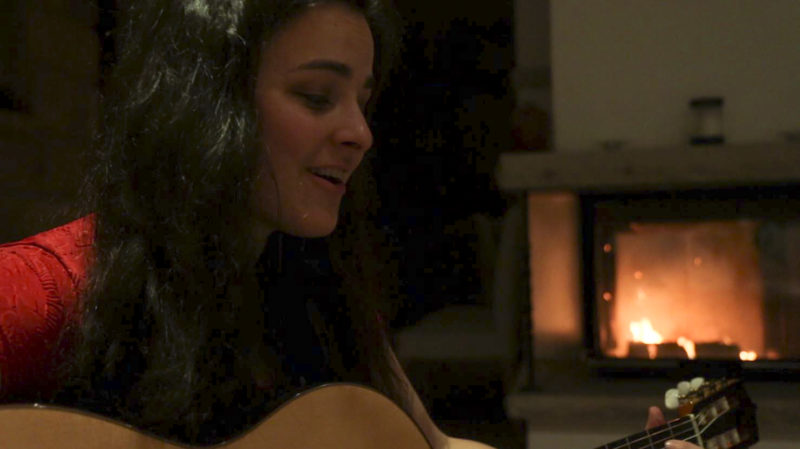 Come check out my Facebook page ! Once you have liked my page you will see the update that I get started automatically. Also, I will post the exact times left before I go live in a post which comes online close to nine pm. To sum it up, I will probably go live on Monday, the 29th of January 2018 about 2pm Nashville time = nine pm / 21 Uhr Berlin time. In case you see this much later, don't fret. The FB live sessions stay online long!
16.01.2018 - Open Air Oederan
29.10.2017 - Marion Fiedler Duo show in Berlin
My guitar player and I will play a show in Berlin at the music club ARTLINERS. Please join in! And it would be a big support if you invite your friends, eg. through the online event on our page.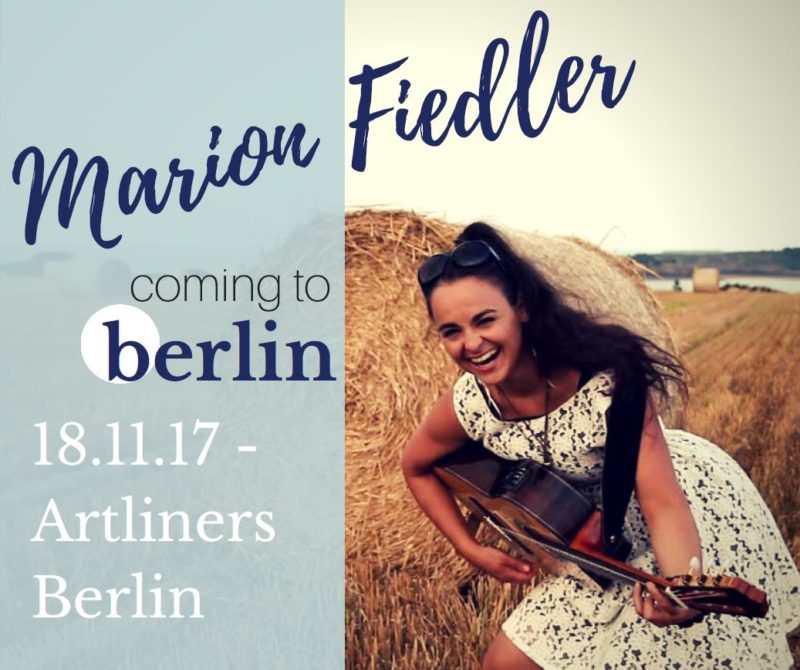 29.10.2017 - Marion Fiedler & Band coming to Cologne!
Cologne, get ready! We are comin to town! Please share about our show, eg. with the help of this invitation, with your friends!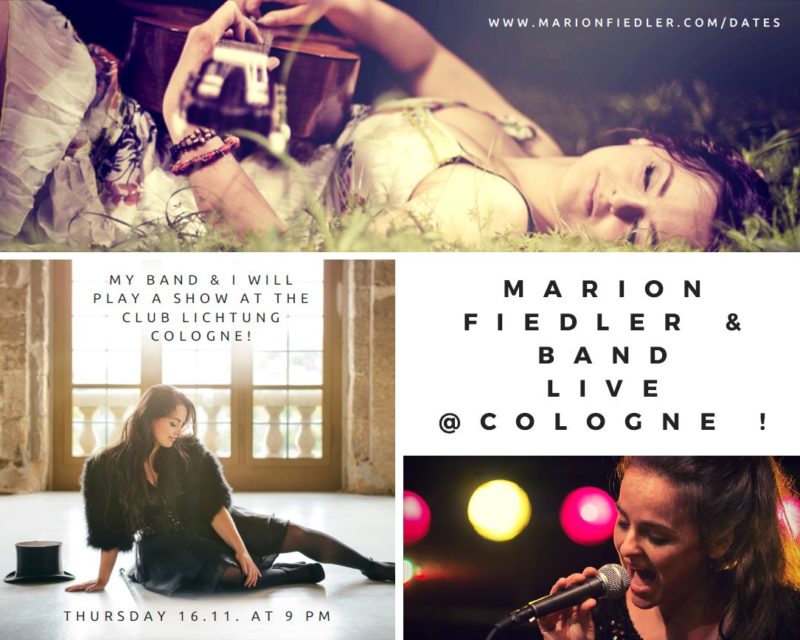 27.10.2017 - My new single ROLLING ON is out!
Guys! I am so excited!!! CHECK THIS OUT:
Release post with all links
You find the video premiere here!
Please share! And happy Friday! Marion
PS: special thanks to my team, my band, AND YOU. I love you guys!

04.09.2017 - 3 B tour: Berlin, Baltic Sea, Belgium
This is so cool! I got asked back to the Baltic Sea, and to Belgium! I have played lots of cool shows along the way. For one beautiful gig in Lubeck (that's at the Baltic Sea) I got asked to write a dedicated song for the event. I really like the new piece, but more importantly the crowd loved it! They were moved to tears. This moment left me so crazily touched, I cannot stop thinking about it, I am still feeling it… .
I have played and networked in Berlin in between my two tours as I received a scholarship – so thankful for all the precious input! I have attended many times before. I met crazy people, like the management of the Backstreet Boys and smart teachers active in all kinds of fields… what a month!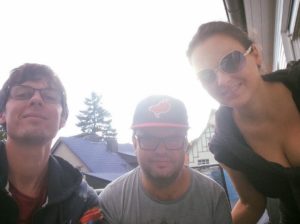 10.06.2017 - Tour in Belgium and along the Baltic Sea!
23.05.2017 - New wedding song dedication: Forever-Kind-Of-Love !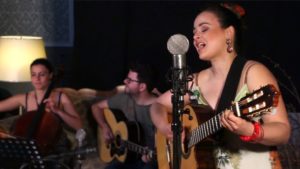 I compose songs and pieces for couples that get married, for babies being born and for birthdays – if you want to get your own song please email me at marionfiedlerjazz@gmail.com
My whole heart is poured into this song! I hope I can touch you with my thoughts and the music! Please comment, share with your friends and loved ones, and subscribe if you like. That would mean a lot to me! Much love, to be exact "Forever-Kind-Of-Love"! Marion